More than 15 years of internet experience, passionate about open source and whatever comes next
[divider]
[lead]
I am Ric van Westhreenen. Yes, it's written like that. Even for Dutch people it's a difficult name. And no, it is not a foreign name, it's a Dutch name. You can pronounce it like Van Westrainen. That will sound right, I guess.
[/lead]
[two_third]
Ric van Westhreenen: Vice President, Executive Leader, Driven and Passionate
I am the vice president of the TYPO3 Association. We represent the interests of our members who are mostly organisations using TYPO3. Besides that I am a serial entrepreneur. I still own some companies, starting some new ones. But mostly I do consulting about websites and webprojects.
I'm specialised in everything related to content management systems. Mostly open source. People hire me to reignite projects that went wrong somewhere, and I help them with a fresh start. Not to start all over, but just getting their noses in the right direction.
I have a strong opinion on managing content and making content usable and accessible. I know my way around technical stuff, I even built websites in the past and did some programming and server management. But that's not something I do anymore, but it helps me asking the right questions.
So, if you have any interesting propositions where I can help you with, just let me know through one of my addresses below.
Skype: roodlicht
Twitter: http://www.twitter.com/roodlicht
LinkedIn: https://www.linkedin.com/in/westhreenen
And if you want to use some older systems, you can call me on a telephone: +3185 0020486 or send me an e-mail: ric@roodlicht.com
[/two_third]
[one_third_last]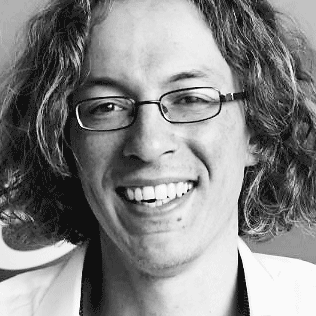 [/one_third_last]